System Documents
Helpful Resources
Our Knowledge Base now provides comprehensive guidance on various aspects of our system. This includes instructions on accessing your account and registering, navigating our supplier portals, managing roles and worker subscriptions, setting up and using the Workforce by Avetta Mobile App and other support materials.
Policies, Procedures and Forms
Troubleshooting & Quick User Guides
Quick Submit Verification Supplier Portal Overview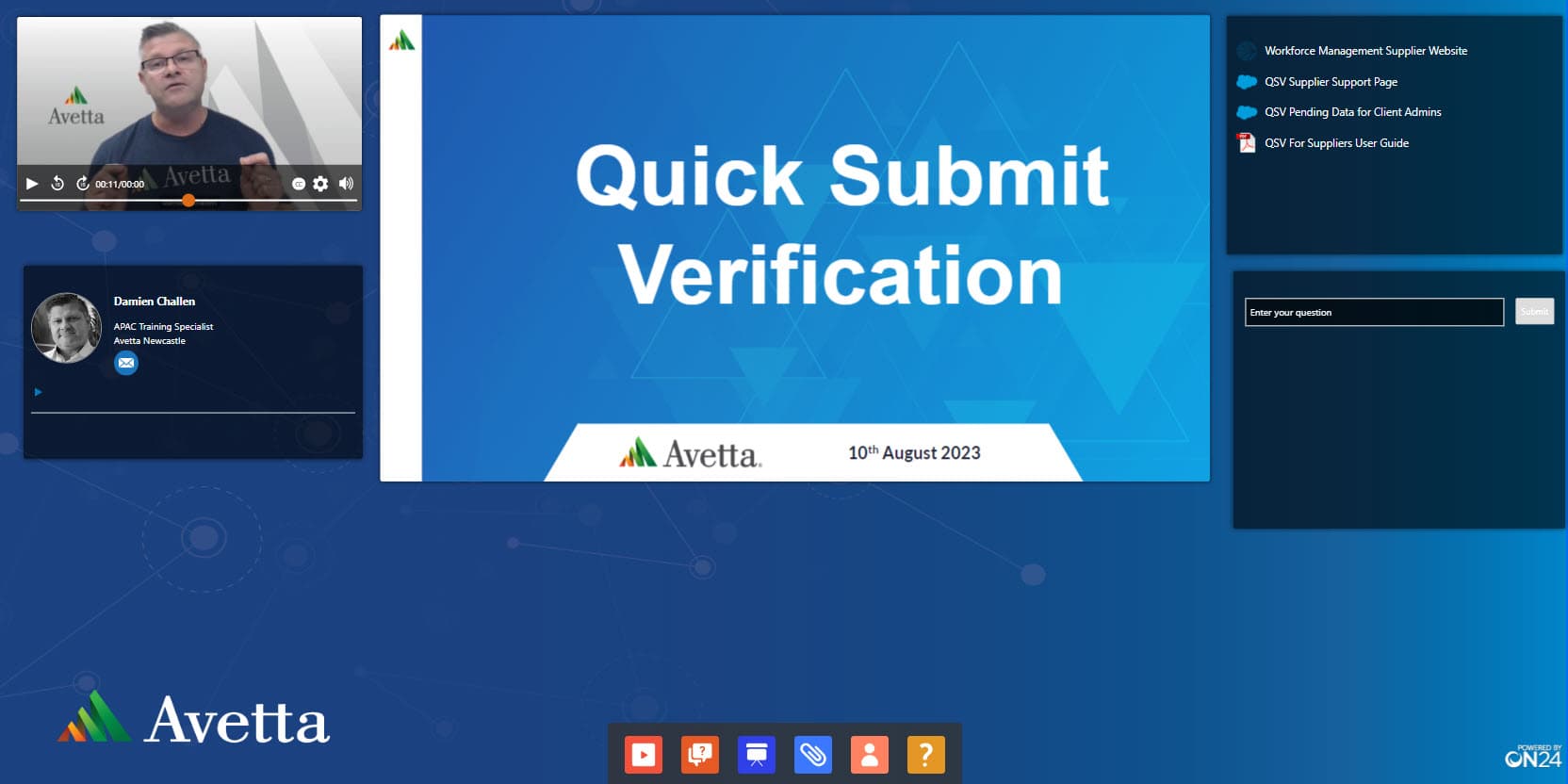 Frequently Asked Questions
Please click to expand the FAQ below.
1. How do I know if I need to register my company & workers in the ALDI Contractor Management System?
2. How much does registration cost?
The cost of company registration depends on category:
CAT001 – SMS High Risk Subscription $600 (in the SMS Audit year) + $150 = $750 + GST
CAT002 – SMS General Subscription $200 (in the SMS Audit year) + $150 = $350 + GST
COM009 – Annual Subscription Renewal $150 + GST
The cost to register workers is $35 + GST per person for:
Annual subscription (including competency document verification)
Required inductions
Access ID card
Annual renewal is $30 + GST per person per year.
3. What certifications must a contracting company hold to register in the system?
Public & Product Liability Insurance
Workers Compensation Insurance OR Personal Income Protection Insurance
State based Electrical Contractors Licence (if applicable)
A WHSE plan
Safe Work Method Statements (SWMS)
4. How often do I need to renew my registration?
You will be emailed to follow the process to renew your registration in the system every 12 months.
5. What do I do if I have subcontractors working for ALDI?
ALDI has a duty of care to ensure all contractors are compliant with work health and safety requirements. If you engage subcontractors to perform work on an ALDI site, then those subcontractors should also register to identify their company and employees. Please ensure that any subcontractors you engage follow the process to register prior to attending an ALDI site.
6. What benefit does the ALDI Contractor Management System have for my company?
Registration ensures you're qualified to work for ALDI. It allows you to keep all of your company information up to date in one place online, and to update your documents as required to maintain compliance.
7. Who do I contact if I have questions about the Contractor Management System?
You can contact the Avetta team during business hours on 1300 651 989 or email aldi@pegasus.net.au
8. Which ALDI regions require registration in the system?
ALDI contractors in the regions below must register in the ALDI Contractor Management System. Please check back regularly as this list is updated:
New South Wales: Minchinbury and Prestons
Queensland: Brendale and Stapylton
South Australia: Regency Park
Victoria: Dandenong and Derrimut
Western Australia: Jandakot